Staircase Banister

Overview
Category
Parts
Weight

Durability

Friction

Buoyancy

Flammable
No
Staircase Banister is an item in Scrap Mechanic.
Overview
A basic part used for the diagonal railings for staircases, making it a Staircase Part.
Obtaining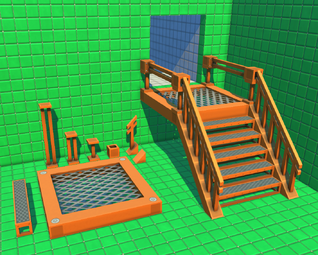 In Survival Mode, Staircase Banisters are only available by using explosives to detach and remove them from Warehouse interiors.
History
Alpha
???

Added Staircase Banister.